Annie Baker, Annie The Baker, Yountville, CA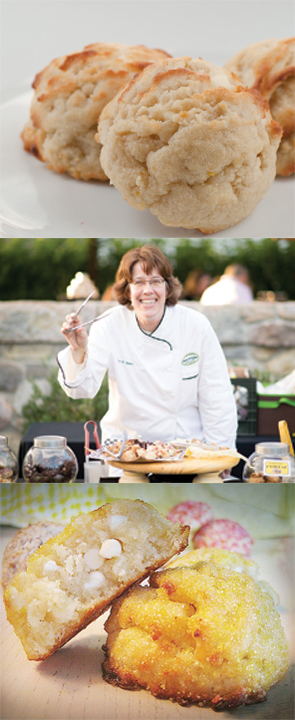 Annie Baker worked as an accountant at large corporate financial institutions in downtown Chicago when she realized she'd much rather be a baker than a bean counter. With the endorsement of co-workers who'd been enjoying her tasty homemade treats for years, Annie enrolled in the pastry arts program at the Culinary Institute of America at Greystone in St. Helena, where she gained the skills and confidence to advance from amateur home baker to professional pastry chef.
Upon graduation, and barely a year after dining as just another tourist at Napa's famous Mustards Grill, Annie joined the Mustards team and quickly earned her own pastry station. As Mustards' pastry chef, she used The Perfect Purée Passion Fruit Concentrate in a sorbet, a carry-over from culinary school where she learned about purées. Annie collaborated with Mustards Chef/Owner Cindy Pawlcyn for five years until 2008 when, using her made-to-order last name, she started her own business.
Annie The Baker specializes in cookies for "those who love cookie dough more than the cookie." Made from scratch and pulled from the oven when their centers are still silky soft, Annie's cookies come in 18 distinctive flavors including Dreamsicle made with The Perfect Purée Orange Zest and Zest a'PEEL with The Perfect Purée Lemon Zest.
"I love using The Perfect Purée in my cookies because it saves me so much time and saves wasting product in my small business," she says.
Annie bakes out of a commercial kitchen in Napa and delivers her cookies to nearly a dozen area stores. As a nod to her hometown tent, Annie can be found beneath the orange Pittsburgh Steelers tent at the Napa Farmers Market, where she enthusiastically greets old and new customers alike including Chef Emeril Lagasse.
"I just love to meet the customers and talk to people about cookies," Annie says.