Karen Binder, Owner, Madison Park Café Catering, Seattle, Washington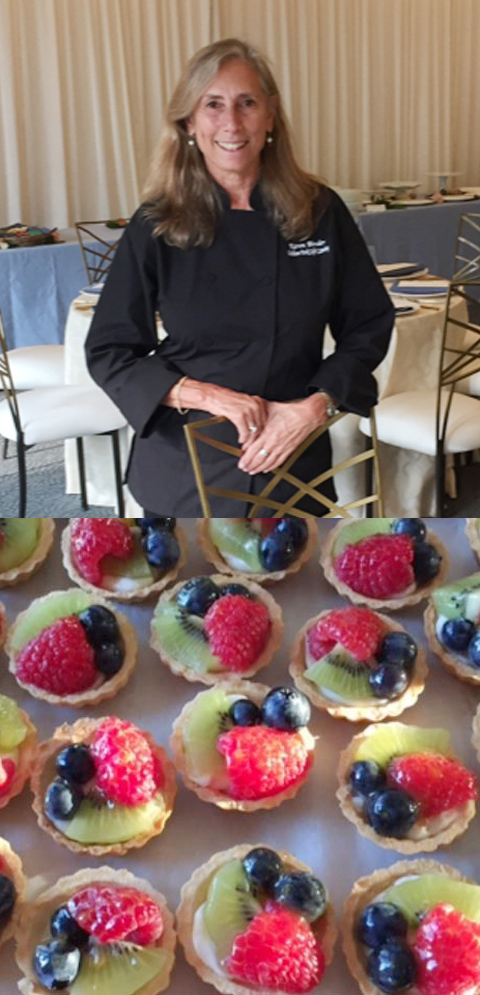 Karen Binder is a trailblazer on the Seattle restaurant landscape, having been one of the city's first female restaurant owners in the 1970s. Not long after that, The Perfect Purée came on the scene, which she remembers because it complemented her French-inspired style. Karen has been using The Perfect Purée ever since, first in her former Madison Park Cafe and now in her catering business. A big part of The Perfect Purée's current appeal is its Kosher certification.
"I cater a great deal in the Jewish community in Seattle and it's unusual to find a fine product that's also Kosher," Karen says.
Karen's also been loyal to The Perfect Purée because it's a woman-owned business.
"As silly as it sounds now, 30 years later, the thing I loved about it was that it was started by a woman. There weren't too many of us roaming around in those days," she says.
Karen says The Perfect Purée helps her reliably scale a recipe like raspberry mousse for a gala with 150 guests. Her favorite flavor, The Perfect Purée Passion Fruit Concentrate, is known as lilikoi in Hawaii where her daughter and grandchildren live. She's used it for many catering events in Kailua and made passion fruit shortbread squares for her grandson's first birthday luau.
"My favorite recipe is passion fruit curd which I pipe into individual two-ounce cylinders and top with a bit of whipped cream and a triangle of kiwi," Karen says.
The sample bistro dinner menus at Madison Park Cafe Catering celebrate traditional French cooking with fresh ingredients and elegant preparation. A starter of truffled liver pâté on crostini might be followed by a salad of butter lettuce and parmesan cheese with honey citrus vinaigrette. Entrées feature seared duck breast with cherries and pommes de terre dauphinois or seared wild halibut with lemon beurre blanc and ratatouille. Traditional French desserts include tarte tatin with whipped cream, individual chocolate mousse and gateau beaumes de venise with red grapes.