Nat Stratton-Clarke, Owner, Café Flora, Seattle, WA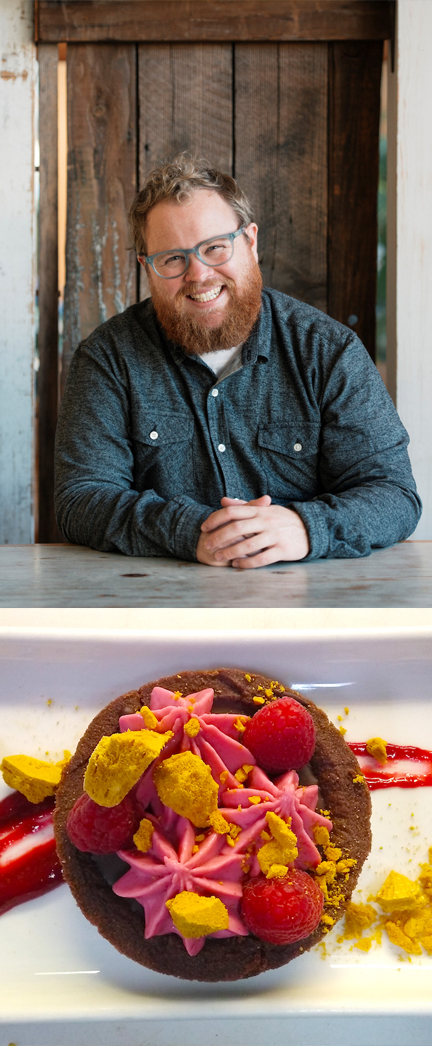 Recently named Seattle's top spot for vegetarian, vegan and gluten-free food, Café Flora has been at the center of Seattle's vegetarian community for nearly 30 years and has made many a non-vegetarian take note. The consensus of consistently high reviews – If you want to discover the real flavor potential of plant-based food, eat at Café Flora.
Owner Nat Stratton-Clarke uses The Perfect Purée of Napa Valley in a silky vegan raspberry mousse with tofu and coconut oil that's every bit as decadent as the dairy-based version.
"The Perfect Purée allows us to uphold our mission of using the best possible ingredients even in those rainy winter months here in Seattle when it's impossible to get the good local produce we usually rely on," Nat says.
Winning Seattle Magazine's Reader's Choice Award in September is no small feat in one of the nation's most progressive and health-conscious cities. But Café Flora was ahead of its time when it opened in 1991 with the straightforward goal of simultaneously attending to the health of the individual and the planet with non-meat dishes influenced by global culinary traditions and sourced from local, organic and sustainable farms. In 2017, Café Flora expanded to Floret, SEATAC's first dedicated vegetarian restaurant.
Nat was part of the group of friends who turned an abandoned laundromat into a restaurant in 1991 and in 2008 transitioned from general manager to owner. He refreshed the space by adding a bar area and accenting it with reclaimed wood and materials from local farms for a rustic, relaxed vibe.
Café Flora takes the same fresh, creative approach to its cocktail menu with drinks that are a natural extension of the kitchen. House-made fig syrup, saffron-infused gin and rosemary lemon-infused vodka are just a few components of Café Flora's authentic bar menu. A drink called Ten Trees evokes the aroma of a Pacific Northwest forest with Douglas Fir-infused tequila, St. Germain and lime.
Nat uses The Perfect Purée Passion Fruit Concentrate in Café Flora's Mango Passion Fruit Nog, a signature breakfast drink with a creamy coconut and mango base.
Nat often relies on The Perfect Purée for the flavor of warmer climates and discovered it when another chef recommended it during his futile search for fresh passion fruit for a Valentine's Day dessert. He's since added Mango and Prickly Pear to the menu.
"The first batch of passion fruit macadamia nut tarts we made with The Perfect Purée turned out perfectly, with a consistent flavor and that punch of flavor we were looking for. We've been using The Perfect Purée ever since," he says.