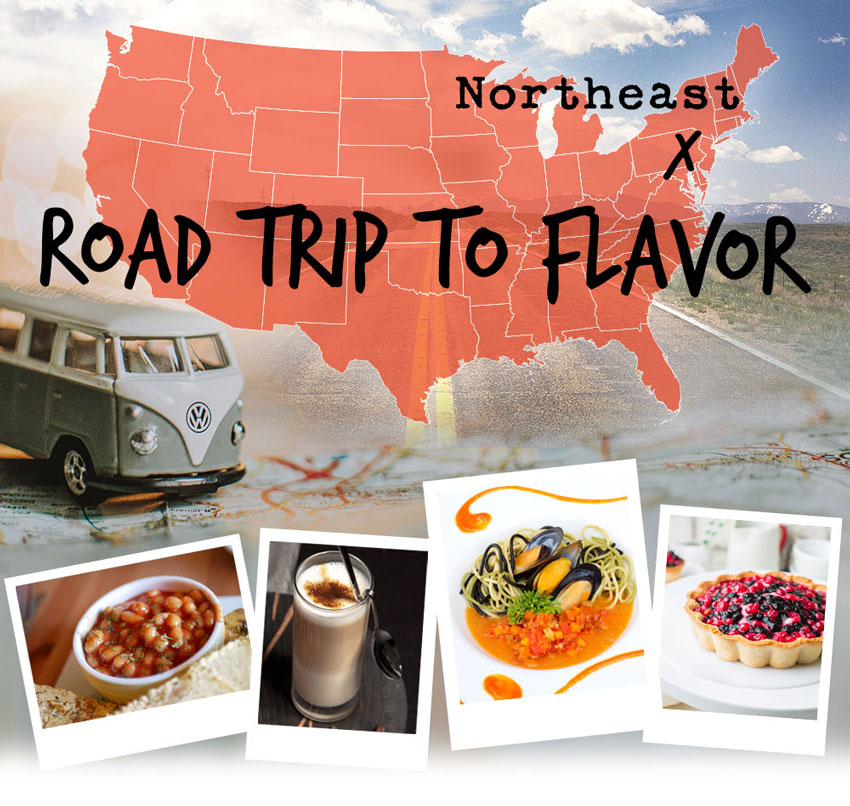 Road Trip to Flavor: Northeast
From Boston's "Beantown" baked beans to Connecticut's white clam pizza pie and Virginia's homemade peach cobbler, there's something for everyone on this tour. These iconic dishes are just a sampling of the northeast's rich regional faire. Popular ingredients include corn, beans, maple syrup, cranberries and cream.
---
Notable Locals
2020 Spirited Awards Nominees: Bar Goto (New York) / Drink (Boston) / Katana Kitten (New York) / Ghost Donkey (New York) / The NoMad Bar (New York) / Dear Irving on Hudson at the Aliz Hotel (New York) / Elephant Bar at the NoMad Hotel (New York) / Eleven Madison Park (New York) / Gramercy Tavern (New York) / Bar Goto Niban (Brooklyn) / Crown Shy (New York) / Silver Lyan (Washington, D.C.)
2020 James Beard Awards Nominees: Fox & the Knife (Boston) / Kalaya (Philadelphia) / Jaleo (Washington, D.C.)
---
Flavors to Explore
Purees: Apricot, Banana, Black Currant, Blackberry, Blueberry, Cherry,
Coconut, Cranberry, Ginger, Green Apple, Kiwi, Lychee, Mango, Papaya, Pear,
Pink Guava, Prickly Pear, Red Jalapeño, Red Raspberry, Strawberry, Tamarind, White Peach
Concentrates: Blood Orange, Carmelized Pineapple, Key Lime,
Mandarin/Tangerine, Meyer Lemon, Passion Fruit, Pomegranate
Zests: Lemon Zest, Orange Zest
Blends: Chipotle Sour, El Corazon, Passion Colada, Peach Ginger, Red Sangria,
Sweet Hibiscus, Thai Basil & Black Pepper, Yuzu Luxe Sour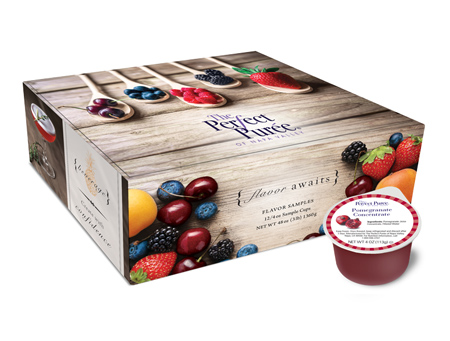 Complimentary to Foodservice Professionals Only.