Flight to Flavor: Hawai'i
From the land of palm trees and warm sandy beaches, comes flavorful cuisine including kalua pork, manapua, poke and loco moco. Traditional Hawaiian dishes combined with influences from around the world makes Hawai'i a food lover's paradise. Popular ingredients include taro, fish, coconut and spam.
Complimentary to Foodservice Professionals Only.
---
Notable Locals
When the time comes to return to the Islands, local spots to support include:
Tasty Eats: Ululani's (Maui) / Mamma's Fish House (Maui) / Lahina Grill (Maui) / Leonard's Bakery (Oahu) / Haleiwa Joe's (Oahu) / Matsumoto Shave Ice (Oahu) / Lava Lava Beach Club (Hawaii) / Huggo's (Hawaii) / Foster's Kitchen (Hawaii) / Beach House (Kauai) / Lilikoi's (Kauai) / Plantation Gardens Restaurant (Kauai)
2020 James Beard Awards Nominees: Bar Leather Apron (Oahu) / Senia (Oahu)
---
Flavors to Explore
Purees: Apricot, Banana, Black Currant, Blackberry, Blueberry, Cherry,
Coconut, Cranberry, Ginger, Green Apple, Kiwi, Lychee, Mango, Papaya, Pear,
Pink Guava, Prickly Pear, Red Jalapeño, Red Raspberry, Strawberry, Tamarind, White Peach
Concentrates: Blood Orange, Carmelized Pineapple, Key Lime,
Mandarin/Tangerine, Meyer Lemon, Passion Fruit, Pomegranate
Zests: Lemon Zest, Orange Zest
Blends: Chipotle Sour, El Corazon, Passion Colada, Peach Ginger, Red Sangria,
Sweet Hibiscus, Thai Basil & Black Pepper, Yuzu Luxe Sour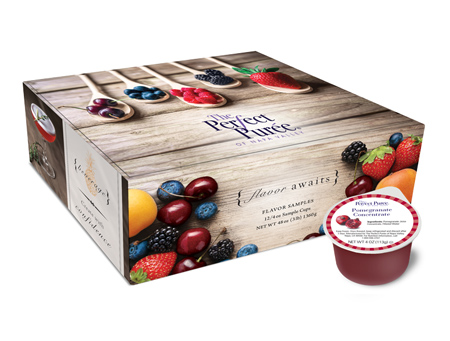 Complimentary to Foodservice Professionals Only.